The Mackenzie Room celebrates the abundant Pacific Northwest with an evolving chalkboard menu
This Railtown restaurant is a contemporary farm to table restaurant offering a chalk board menu, served family-style, that changes through the seasons. Each seasonal menu offers 12 dishes that feature an abundance of local ingredients and cultural influences that excite carnivores and vegetarians alike.
Chef Sean Reeve
The restaurant is steered by Chef Sean's cuisine. His culinary roots are firmly planted in the techniques of the old world and interpreted through a modern voice that brings a beautiful balance to his cuisine.
Read below for exerpts from an interview with the Chef.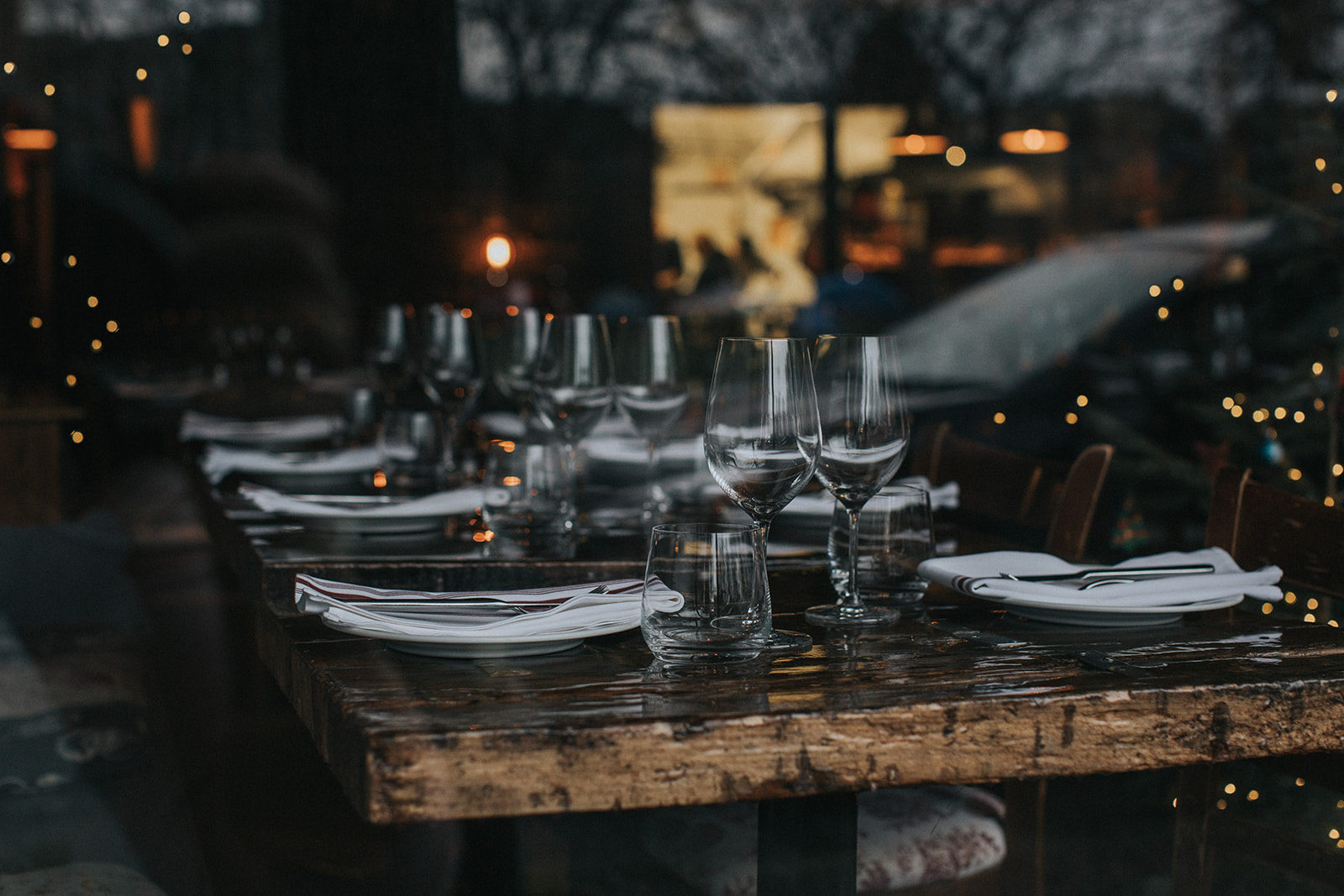 …with the simple gesture of sharing food - we connect, conversations find us - whether about the food we're experiencing or our experiences with the world at large… a rigidness is removed and it allows us to create those moments of human connection and memories with friends and family around the table that last a lifetime.
on his approach to the food
…my primary focus with the food we serve is to honour the ingredients we showcase, and to challenge what I know about flavor profiles, technique, and contrast … through my creative process I hope to stir up an emotion, evoke a memory, or start a conversation.
After living in Montreal, Toronto, Parma, Turino, and Barcelona, one of things I was most excited about coming back to BC was being able to apply regional techniques and ideas about what food can be, to the fresh West Coast flavours I knew as a kid. Becoming very ingredient driven and focusing on sustainability and a community of local farmers, foragers and purveyors, has opened me up to some very exciting dishes on our seasonal menu.
Dining with us
We want to immerse our guests in our passion for hospitality,
and share with you the bounty that exists in our own backyard.

The full menu is always available a la carte, but Chef designs the menu to be shared,
so the real magic happens when you hand over the reigns and leave it to us!
You want it all, and that's what we're going to give you.
IWIA is a feast for four.
Dine your way through our whole chalkboard menu,
served family-style over 5 courses.
(yes, this includes dessert!)
$58/guest (table of 4)
Take a seat, and let us take the wheel.
Not a party of four? Not to worry!
Our Chef and our Wine Director curate an experience for two
that pairs food and drinks in a seamless
five course meal.
$100/table
Wine pairings $50/person
For all other party sizes, Chef is always happy to customize a Chef's Menu for you
at the same price as I Want It All – just ask your server for details!

Have a question we haven't addressed?
Click here for FAQs.
Wine, Beer & Cocktails
With a wine region as expansive and diverse as British Columbia, it's easy to put together a list that both shows off the Old Guard of the region who first brought attention to it, as well as the up and comers who are carving a new path and making exciting, challenging juice. Add to that the countless distilleries and breweries making premium products and our all-BC wine list, local beer, and craft cocktails just makes a lot of sense.
BC Wine List
No matter the varietal, vineyard, or style, The Okanagan never seems to disappoint. Steered by Cody Dodds, our list has the opportunity to feature new winemakers making waves who are sometimes still undiscovered! We also have a soft spot for Natural Wine, so with a nod to our former Sommelier Eryn Dorman, we carry a small off-list of natural wines.
craft cocktails
Guided by the blueprint left by Arthur Wynne before his return to Australia, our cocktails are informed by the DNA of the classics, while highlighting local spirits and seasonal ingredients.
vancouver Beer
This city may have been the first in Canada to get craft beer right. In a relatively small area of the city you'll find a number of breweries making beer that holds its' own against some of the best. Creative, technically sound, and downright delicious.
Good Words
click the links for full articles
Do you take reservations?
We Do! But first, here's what you need to know:
On the weekend, tables are reserved for a 2 to 2.5 hour window depending on party size.

This gives us enough time to give you our signature experience while still being able to accommodate other guests.

Week nights may offer more flexibility,
so give us a call if you'd like a longer dining time.
P.S.
If you like to dine languidly, make sure you book for the second seating which starts at 8:30 pm.
For parties of 7 or more please call to make a reservation. 604.253.0705
or email reservations@themackenzieroom.com